The Grass Roots NLP community bids Steve Andreas a fond farewell from this life, and condolences to his family.
Steve was an inspirational member of the NLP community with a unique blend of kindness and care, combined with a scientific mind. Steve always wanted to know what worked for people, and if possible, why.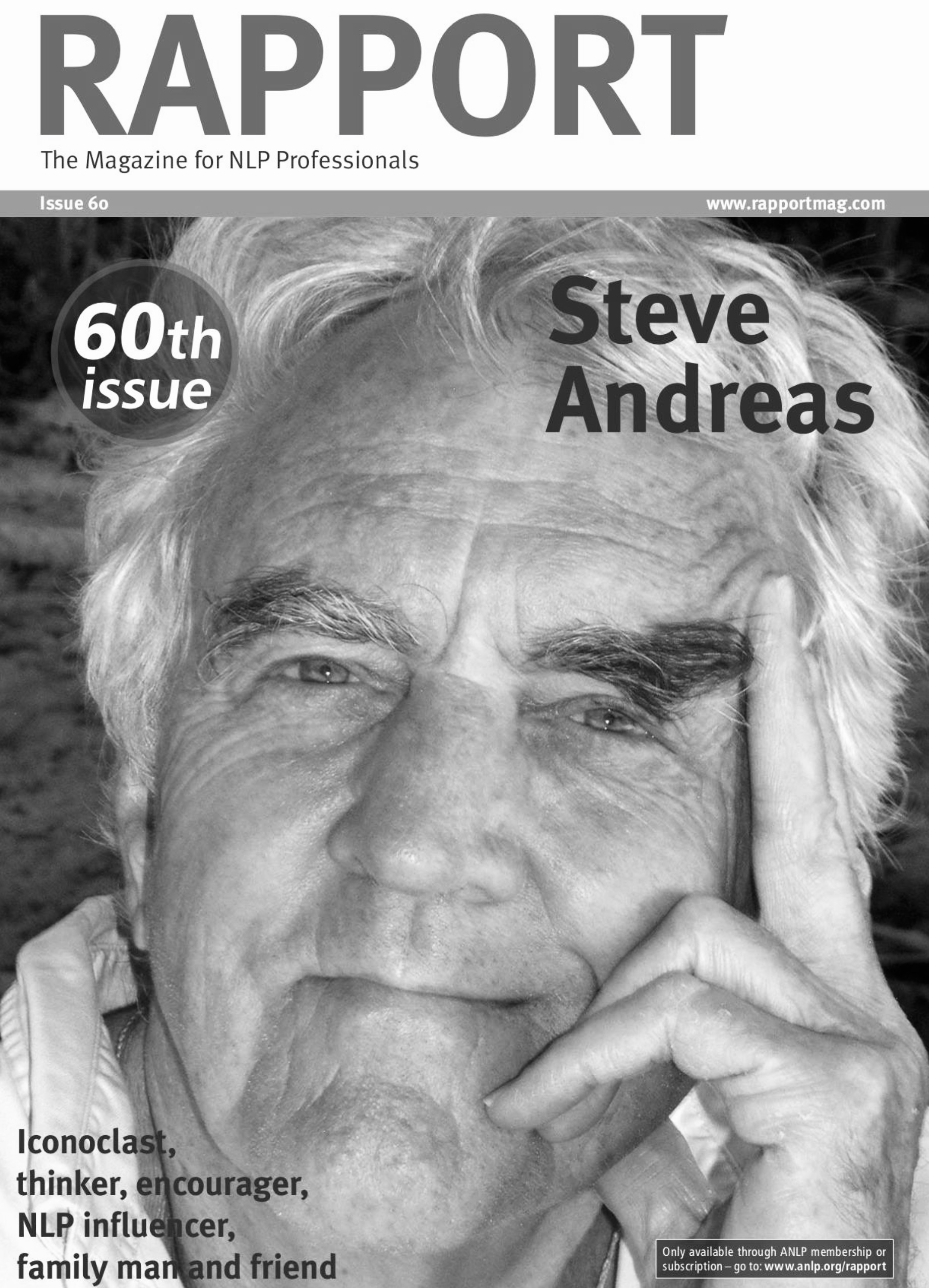 Steve gave me a free book once called "Is There Life Before Death?", which was a collection of stories and poetry that he enjoyed. He also taught me a few brief and useful NLP patterns and shared his thoughts on why they might work, how they might work better, and on what types of people they might work best. He was so inquisitive and unassuming in his approach to helping people.
Steve fought Parkinson's disease toward the end of his life and exercised his lawful and spiritual right to choose the time and place of his passing, surrounded by his dear family.
Steve, you'll always be with us. Thank you for your life long contribution.